DEDICATED TO EXCELLENCE
Our History
For over half a century, we have delivered comprehensive manufacturing solutions for global original equipment manufacturers and small-to-medium sized enterprises. Through integrated procurement, data-rich assembly, customized order fulfillment, and consistent project management, we continuously hone our offerings and refine proven processes to maximize our partners' bottom lines.
Success Through Shared Purpose and Vision
We've built strong relationships with great customers in many unique industries all over the world: customers with vision and purpose. Each day, WCI'ers work throughout locations in the USA and Europe to help our customers achieve their brand promise.
Customer Satisfaction
What might seem simple and straightforward can be incredibly complex to accomplish given system, space, and supply chain configuration. WCI is up to this challenge and enables you to serve your customers with excellence and delivers your brand promise.
Dynamic Markets
Circumstances change. Reacting quickly and effectively can be the difference between missing production schedules, or achieving forecasts and growing your market share.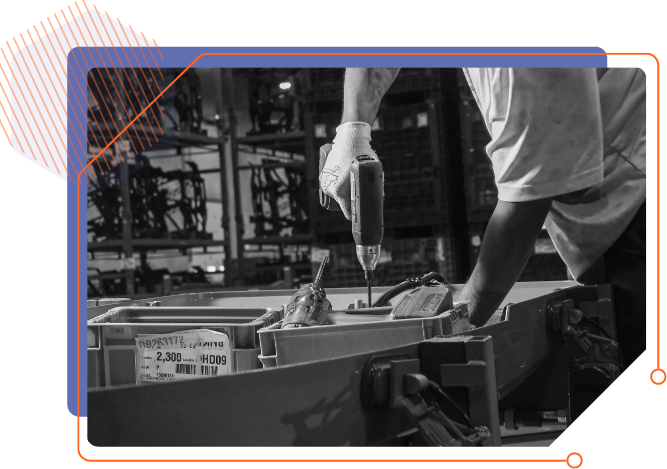 Infinite Complexity
Today, coordinating the procurement, assembly, and fulfillment of products is complex. Tens of thousands of components from thousands of suppliers flow through our facilities every day. Our team-driven process helps you focus on what you do best.
The Right People
At WCI, our ability to add value begins with a strong emphasis on the recruitment of strong candidates, selection of top performers, and development of a dynamic culture.
More than 225 strong, our WCI'ers are values-driven individuals working in various roles across eight locations to deliver results for our customers.
We focus on the recruitment, development, and retention of individuals in the top 10% of available talent who are consistently identified as high performers.
World Class Industries is always looking for top achievers to join our team. Visit our careers page to learn more about current opportunities.
HOW WE SUCCEED
WCI's unique approach is critical to the success of our customers. From how we are structured and approach the work to the alignment of our long-term goals, we are optimized to deliver our customers an exceptional advantage.
VALUES DRIVEN

We strive to be agile, genuine, and team-driven in our work with each other, with our suppliers, and with our customers.

FAMILY OWNED

Still, under the same family ownership, our commitment to creating value for customers is firmly understood and shared throughout the company.

PRIVATELY HELD

Our privately-held ownership allows us to weather all manner of market conditions and deliver long-term stability for our customers.
The WCI Way Has Real Impact on Our Customers
We are proud of the impact we have had on our customers and the recognition we have earned along the way.