$50
INCREASE IN PROFIT PER UNIT
FEATURED SOLUTIONS
Why World Class Industries
How we differentiate ourselves from other companies
MULTIPLE SUPPLIERS
With access to a wide range of suppliers across many commodities, we streamline the acquisition of parts and components.
SCALABILITY
Our experience and expertise allow us to be nimble, adjusting resources quickly to meet increasing customer demands and in a cost-efficient manner.
ONE POINT OF CONTACT
Our approach improves efficiencies throughout every interaction and step in your process.
FEATURED CASE STUDY
Taking Control of What Others Can't
Our customer, a small to medium-sized product innovation company, was unable to scale due to supplier constraints. They simply didn't have the time, resources, or partnerships to handle it alone.
Background & Situation
The customer was going through explosive growth due to the pandemic environment. As a result, they experienced serious supply chain issues with their current manufacturing partner, preventing them from realizing their growth potential.
Supplier was high in cost and failing to deliver on time
Internally managing both suppliers and assembly
Non-optimized supply chain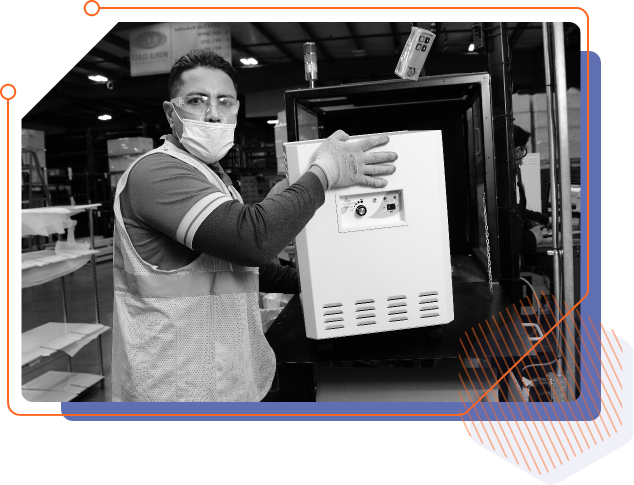 WCI Solutions
By increasing capacity and resolving supply chain inefficiencies, we were able to help accelerate
our customer's success.
Doubled the customer's throughput
Provided an increase in profit per unit, safety improvements, supply chain simplification, and project management
Utilized global supply base to bypass distributor pricing
Dual-sourced components to ensure product availability
Identified electrical and metal fabrication design enhancements to improve manufacturability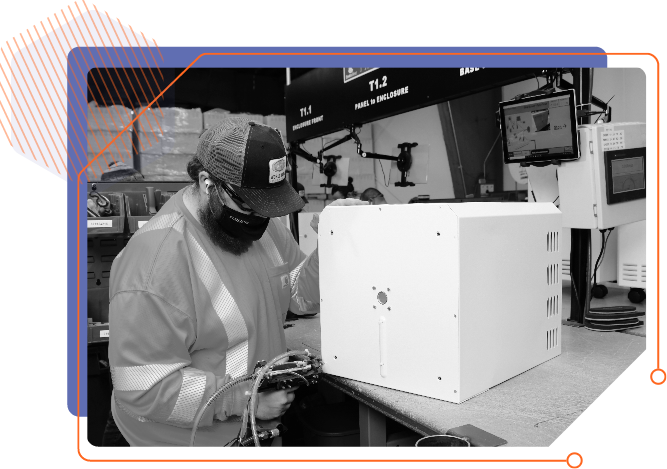 CASE STUDY RESULTS
Standout Achievements
Our project management team ensured achievement of an 85-day order to start of production timeline, and the customer benefited from our ability to double their production while serving as a single source to assemble systems in North America and Europe, benefiting their global customer base.
$50

INCREASE IN PROFIT PER UNIT
"I really appreciate the efforts from WCI's team to keep our lines running and their proactiveness in managing part shortages during this challenging environment that gives us time to react and plan together."

Global Industrial OEM – Materials Manager

"By moving forward with WCI, we were able to redirect capital to product development. We launched a new product within six months and are seeing almost 3x our revenue in three years."

General Manager, Cutsforth