CASE STUDY
The Customer
A global leader in compact construction, grounds maintenance, material handling, mining and forestry equipment.
A Streamlined and Sensible Process
By transitioning the customer to the WCI Way, we delivered a simplified process that was more efficient, more reliable, and easier to manage.
Background & Situation
Through an onsite tour and analysis of the existing process, WCI identified bottlenecks and complex processes that were creating inefficiencies in the OEM's current processes for manufacturing Suspensions and Frames.
Increased inventory due to supplier, logistics, and material-handling bottlenecks
Complex assembly required
Large bill of materials utilized a global supply base
Production constraints impacted ability to meet demand
Large line-side assembly space was required
WCI Solutions
We took a process that was inefficient, overly complex, and difficult to manage and we simplified it, optimized cost, and increased customers throughput by 33%.
Single point of contact for multiple assemblies and simplified supplier management and logistics
Assumed supply chain ownership and further reduced inventory carrying costs through sequencing for production
Dedicated a project team to guide customer through the outsourcing initiative
Piece price improvement through strategic component resourcing and continuous improvement gains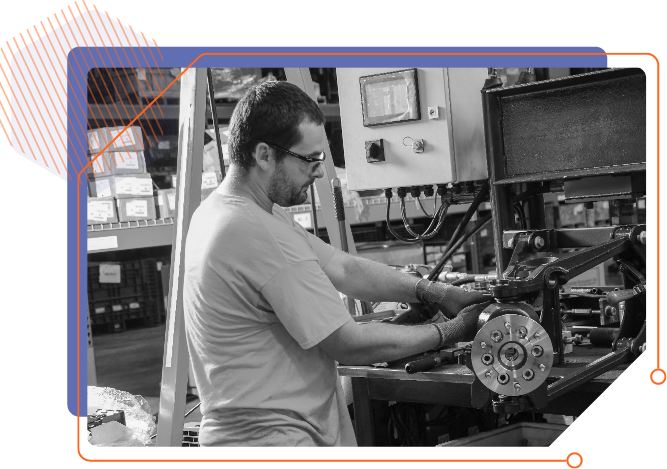 CASE STUDY RESULTS
Standout Achievements
By focusing on total cost and throughput, we - in turn - helped our customers increase sales and grow market share for their equipment.
"I have complete trust and confidence that once WCI takes on an assignment, they've got it."

Director of Technologies, Small to Medium Size Product Manufacturer

"WCI is our manufacturer, warehouse, and customer fulfillment center all in one."

Supply Manager, Global OEM

"There is not another vendor that we work with in the country like World Class Industries. WCI is unique and they manage from start to finish. From the bill of materials to product testing. They work the routing between vendors, then pick, pack, and ship."

General Manager, Global OEM